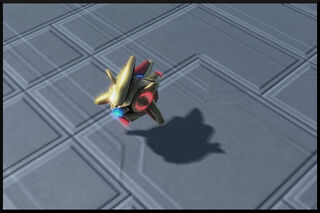 Description
Edit
The Probe is a basic Protoss worker unit. Can harvest minerals and vespene gas. Can warp in Protoss buildings.
Note that once a building has started being warped in, the Probe may return to other tasks; the building will continue to warp in on its own.
Probes are stronger than Drones, having the same stats except for the faster regeneration of its shields compared to the Drone's life, but they are weaker than SCVs in most situations, having 20 HP less.
Probes and Drones attack slower than SCVs (1.31 vs 0.9, 45% slower) but their attack has about 3 times more range (1.4 vs 0.5) and they can use moving shot micro (attacking while moving at almost full speed).== Unit Information ==
Type: Light - Mechanical
Cost:
50

0

1
Build time: 17 seconds
Shields: 20
Life: 20
Armor: 0
Movement Speed: 2.8
Built from: Nexus

Weapon: Particle Beam

Damage: 5
+0 damage each weapon upgrade
Attack speed: 1.31
Range: 1.4
Attacks: Ground
Abilities
Edit
Warp in Structure

Orders Probe to warp in a basic structure.
Warp in Advanced Structure

Orders Probe to warp in an advanced structure.
Related Links
Edit